Best Free LinkedIn Automation Tools
With the SAFEST LinkedIn lead generation and automated Linkedin messaging, boost your LinkedIn sales outreach by 10x.
---
32+ Features to Make LinkedRadar Web (Coming Soon) Reliable
Try The Safest LinkedIn Automation Tool
Stable Country-based IP
LinkedRadar provides each user with a stable country-based IP so that the user's account is not under suspicion.
Cloud-based
Does not require your computer to be on. It keeps your LinkedIn lead generation running automatically in the cloud 24/7.
Mimic Human Behaviour
Reduce account risk by mimicking human behavior. Including random delays between actions, and gradually increasing daily limits.
Smart Limits
Allowing our users to send up to 100 invites and 100 messages in one day. We also withdraw your pending invites on autopilot.
Time Zone Selection
Change the activity time for the selected LinkedIn account. You can choose to send messages automatically during the prospects' activity time.
Templates
LinkedIn's experts help you create templates with high converting. Increase the response rate of your automated LinkedIn messaging!
Tutorials
How to Start LinkedIn Automation?
Show you how to automate LinkedIn lead generation step by step.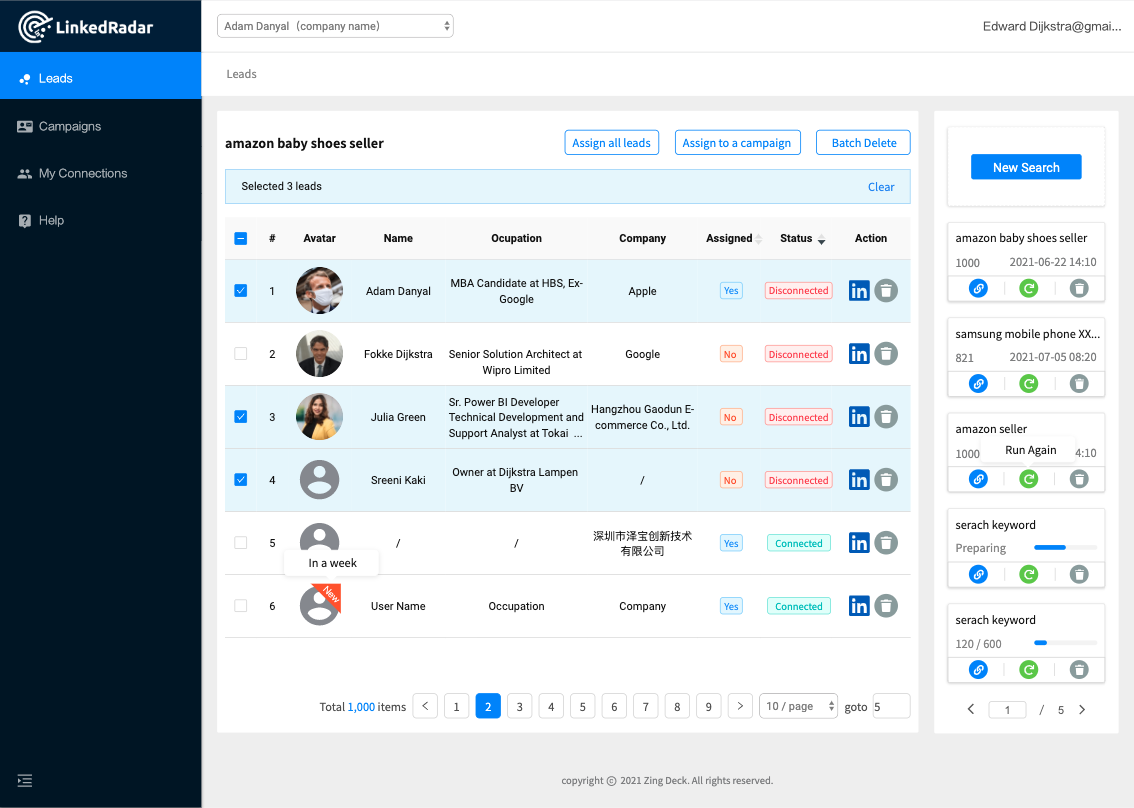 Prepare A LinkedRadar Account
Sign up for an account to automate your LinkedIn outreach campaign. Save more time and cost for you in LinkedIn lead generation.
Target Prospects And Connect Automatically
Search for keywords in LinkedIn and enter the URL to automatically scrape a list of ideal prospects. Personalize your LinkedIn outreach campaign. Then you can start automated LinkedIn messaging to connect with your prospects.
Launch Your Outreach Campaign
Everything is ready! Launch your LinkedIn outreach campaign now and enjoy the LinkedIn automation journey!
Satisfy All Needs of LinkedIn Automation
Features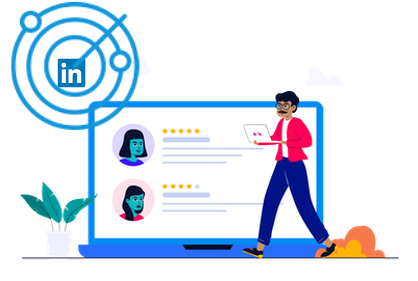 01 LinkedIn Scraper And Viewer
Scrape thousands of prospects and profiles from LinkedIn with just one keyword or one URL. Get an at-a-glance view of all prospects' basic information, including name, title and company. Automated LinkedIn lead generation will reduce the time you spend on prospecting by up to 70%.
02 Automated LinkedIn Messaging
Message templates from LinkedIn experts will increase your response by 300%. Grow your network after once messaging! Automated LinkedIn messaging with high converting will greatly accelerate your CRM automation and sales success.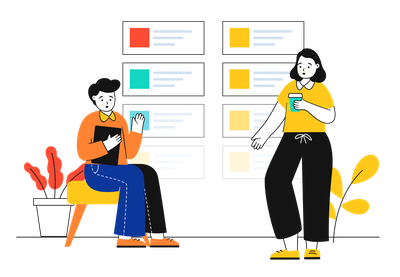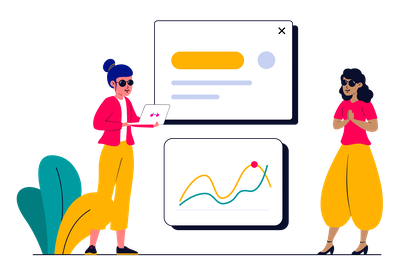 03 Action Data Insights
Monitor your action data in real time and make adjustments to lead generation outreach strategy. Data insights help you make better use of our LinkedIn automation tool.
Enterprises trust LinkedRadar
Leading company run their LinkedIn automation on LinkedRadar




Start LinkedIn Automation for Free!