IG Exporter - #1 Free IG Follower Export Tool IG Exporter - #1 Free IG Follower Export Tool. It enables you to export Instagram followers and following lists to CSV or Excel with 1 click. All data is processed in a local computer and no one knows what you exported. Chrome Extension Edge Add-on
Feature
What IG Follower Exporter can do for you?
---
Best IG follower export tool, one click to export Instagram followers to csv, export Instagram following list to csv.


Export Instagram followers and following
To export Instagram followers to CSV and Instagram following list to CSV with only one click. It provides Digital Investigators and marketers with the capability to extract information from public Instagram profiles.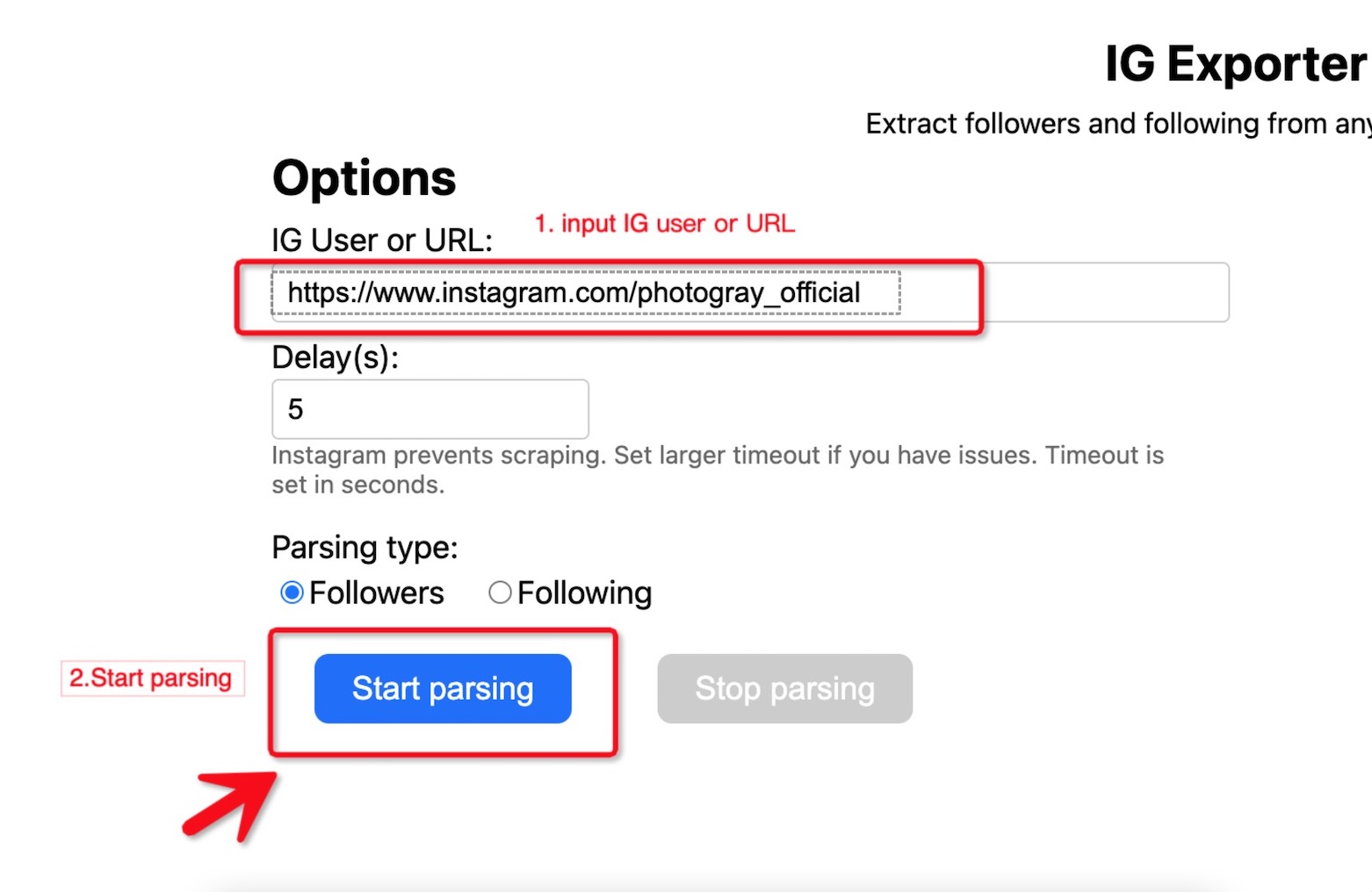 Up to 50K followers/following
Export unlimited followers and followings up to 50k, and export the list in just 1 second. We are committed to providing the best export tool for marketers, so you can instantly increase your marketing efficiency by 10 times!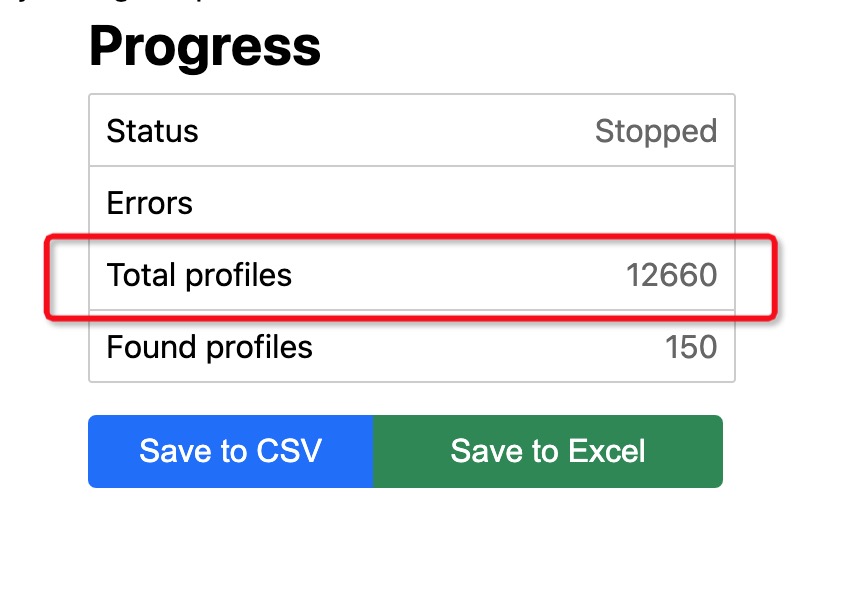 CSV and Excel formats
To support both CSV and Excel formats, helping you save time in converting formats and exporting directly to the format you need in one second.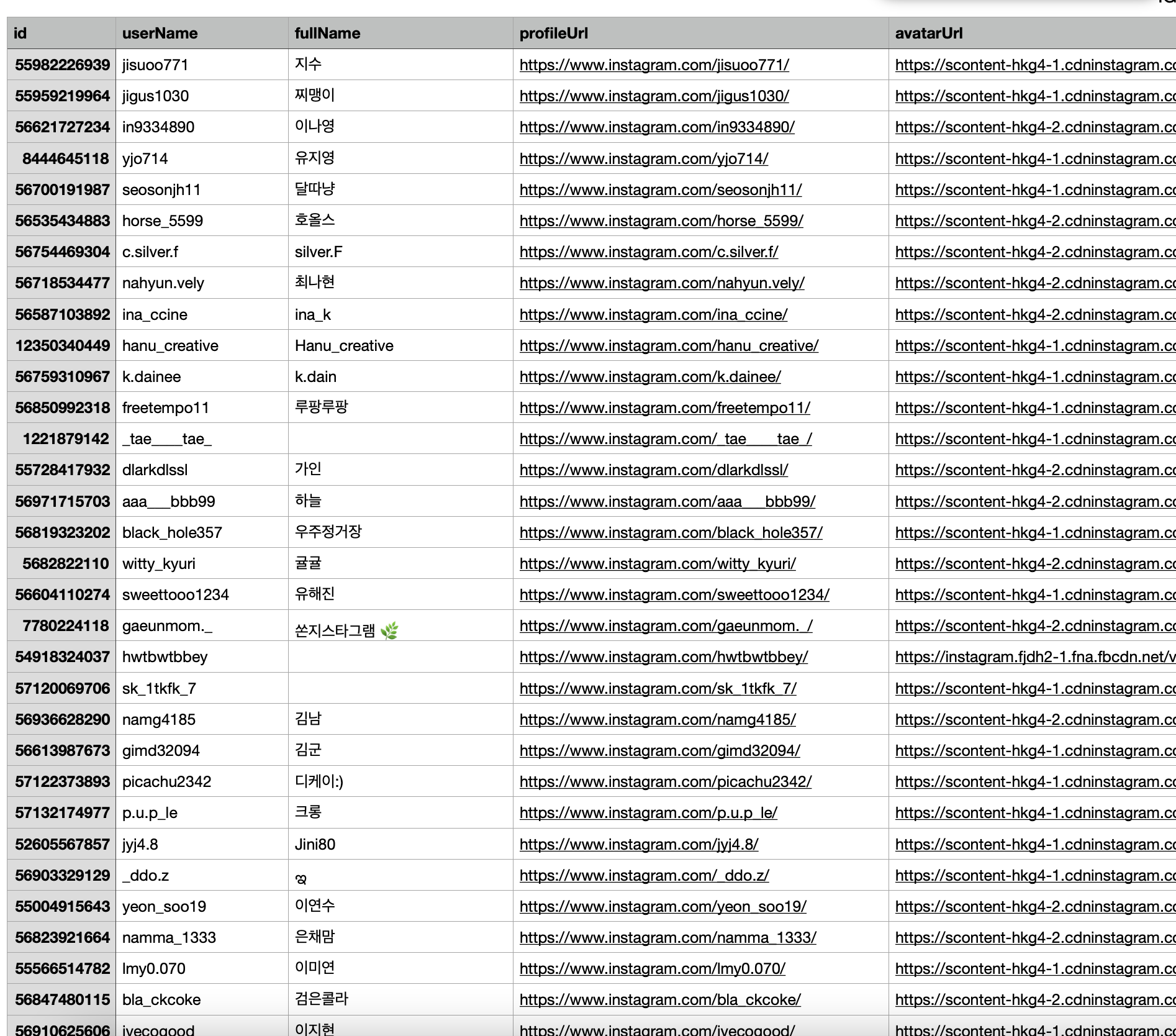 Protecting Data Privacy
All data is processed in a local computer, it is never passing through our web server, and no one knows what you exported.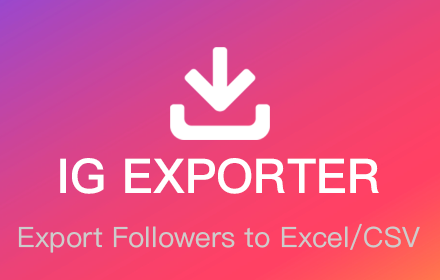 I found a lot of similar tools. But it's the only one simple enough that I would recommend it to others.

I strongly recommend the IG Follower Export Tool, a necessary tool for Instagram advertisers and marketers.

FAQ
Frequently Asked Questions
---
Got a question? We've got answers. If you have some other questions, see our support center.
How to use AI In LinkedIn Connect?