Wiza VS LinkedRadar: Which Is The Best LinkedIn CRM Tool?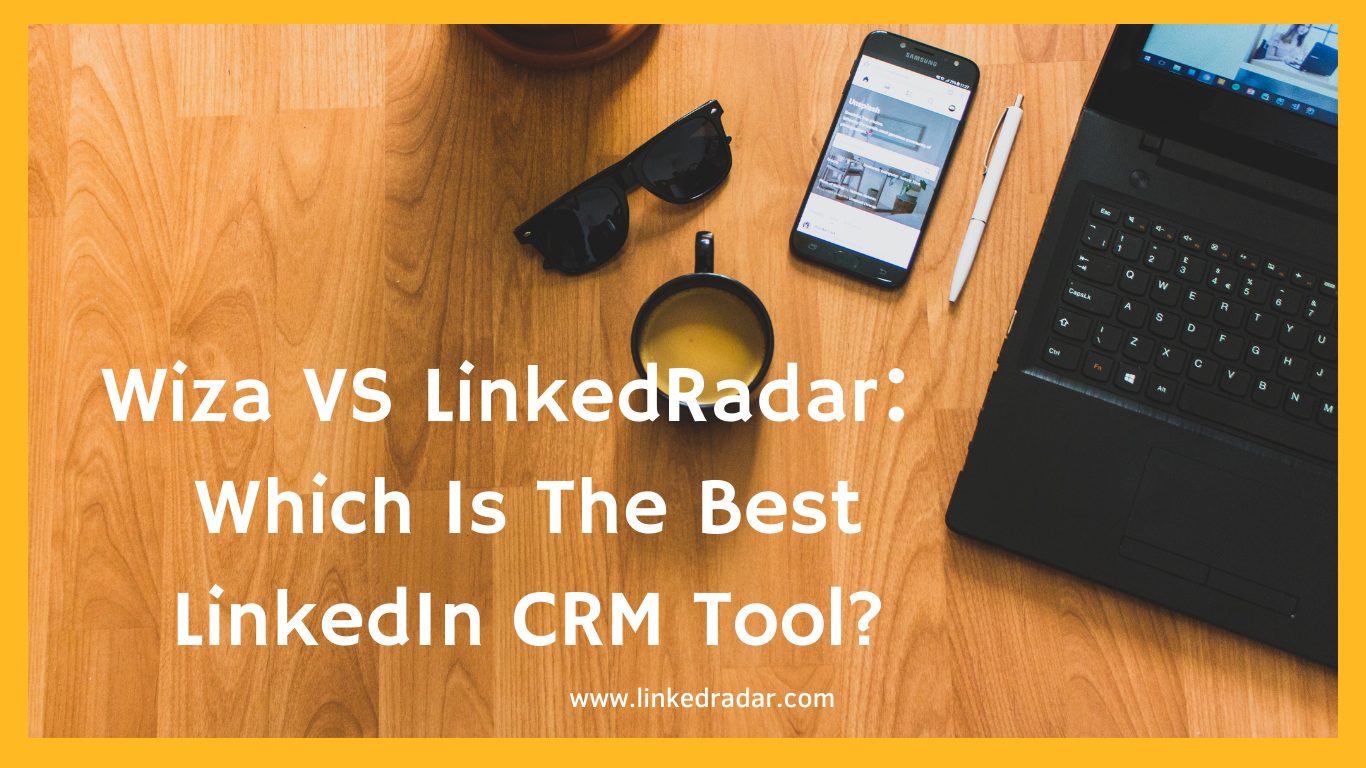 LinkedIn is the world's largest professional network on the internet. You can use LinkedIn to find the right job or internship, connect and strengthen professional relationships, and learn the skills you need to succeed in your career.
According to Kinsta's data, LinkedIn now has almost 740 million members with over 55 million registered companies. Of those LinkedIn users who are frequently engaging with the platform, 40% access it on a daily basis, clocking up over 1 billion interactions every month.
More and more users are eager to efficiently acquire customers or job opportunities and automate the process of managing their own communications with partners, so CRM tools for LinkedIn began to appear on the market and have been well received by users.
CRM(Customer Relationship Management):
It is a management system for the interaction between a company and its existing and potential customers. Through the historical accumulation and analysis of customer data, CRM can enhance the relationship between a company and its customers, thereby maximizing sales revenue and increasing customer retention.
CRM collects all aspects of customer information through multiple channels, including company websites, phone calls, emails, online chats, marketing campaigns, sales staff, and social networks, which is very important. In addition, CRM allows companies to better understand their target prospects and how to meet their customers' needs.
What is Wiza?
Wiza is a sales enablement platform that helps enterprises automate lead generation by extracting email lists from LinkedIn Sales Navigator. Users can identify lead emails via artificial intelligence (AI) technology and export custom searches and lead data in CSV format.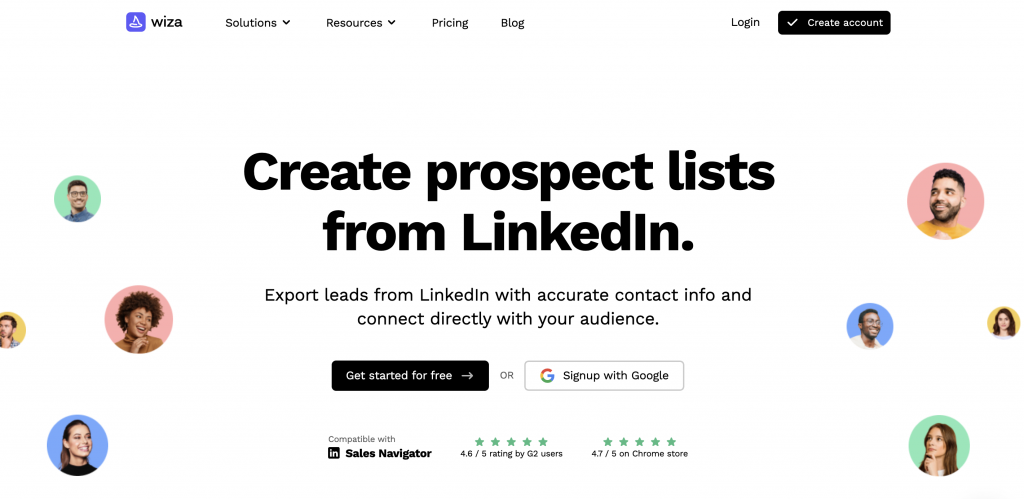 It Functions:
Create email lists from LinkedIn—Scrape LinkedIn prospects and find contact information at scale.
Scrape LinkedIn—Scrape & extract leads from Sales Navigator into a clean spreadsheet.
Fast bulk email checker—Improve your deliverability and reduce bounces with cost-effective and reliable bulk email verification.
According to Capterra's official compilation of user reviews, the advantages and disadvantages of the Wiza are summarized as follows.
Pros:
"It is very fast and convenient, more than that it is very accurate. Gives us the required person's Business Email, with 100% validation. It also scraps the leads from LinkedIn as per the instructions and gives the most required results."
"The simplicity and speed at which you can filter contacts via Linkedin Sales Navigator and then export them via Wiza. It's a smooth transition between both platforms and easy to use."
"The product is very easy to use and quick to get started."
Cons:
"The only con of Wiza is it quite expensive when compared to its competitor such as Any Leads."
"Features can be expanded over time. For example, the ability to go through a filter, tick off the users for which you wish to export, and then export on the selected contacts - to my knowledge this isn't currently possible."
"The quality of results following the scan could be improved."
Despite users' feedback about Wiza's minor defects in functionality, they are still willing to give it a perfect score, which means that Wiza makes a great CRM Tool in their opinion overall.
It Pricing:
Wiza has two paid packages—「Prospect」and「Enrich」.
「Prospect」fee package includes.:
| | | |
| --- | --- | --- |
| Micro | Pro | Growth |
| $ 30 / mo | $ 50 / mo | $ 100 / mo |
「Enrich」fee package includes.:
| | | |
| --- | --- | --- |
| Flex | Starter | Growth |
| $ 0 | $ 70 / mo | $ 150 / mo |
As you can see, Wiza, as a CRM tool for LinkedIn, is fully functional but expensive and not very suitable for newcomers to LinkedIn.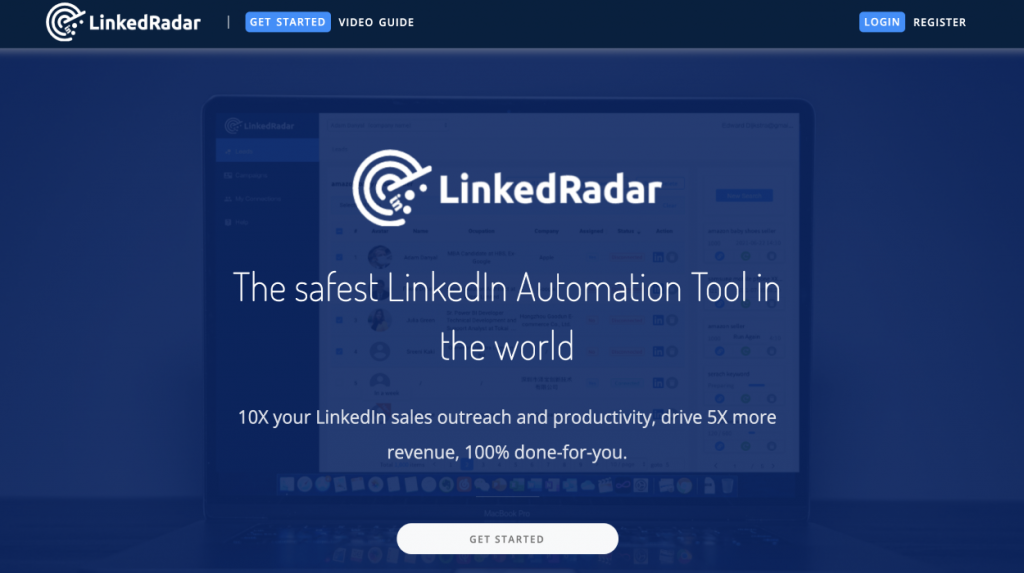 It simplifies some of the bulk automation features into the simplest possible operation to help LinkedIn users meet the above requirements. In this version, you can add contacts in bulk and send fully customizable follow-up messages.
It Functions:
Create Connect Leads: Build targeted and qualified lists of your ideal prospects by keywords.
Write clear and personal cold outreach messages queue.
Set up an automatic running campaign and send custom messages
LinkedRadar is a product that just launched in November this year. Officials said they welcome feedback from users and will improve LinkedRadar based on the feedback.
It Pricing:
In fact, each CRM tool has its strengths. Wiza is for marketing professionals who have been around LinkedIn for a long time, are familiar with the process, and have a budget; LinkedRadar is more for marketing geeks who are new to Linkedin, and its full functionality and free access greatly reduces their burden.
LinkedIn is a vast marketplace with countless business opportunities, so don't skimp on your abilities, and take the opportunity to promote yourself and your business.