Skylead Review: Is It the Best Linkedin Automation Tool?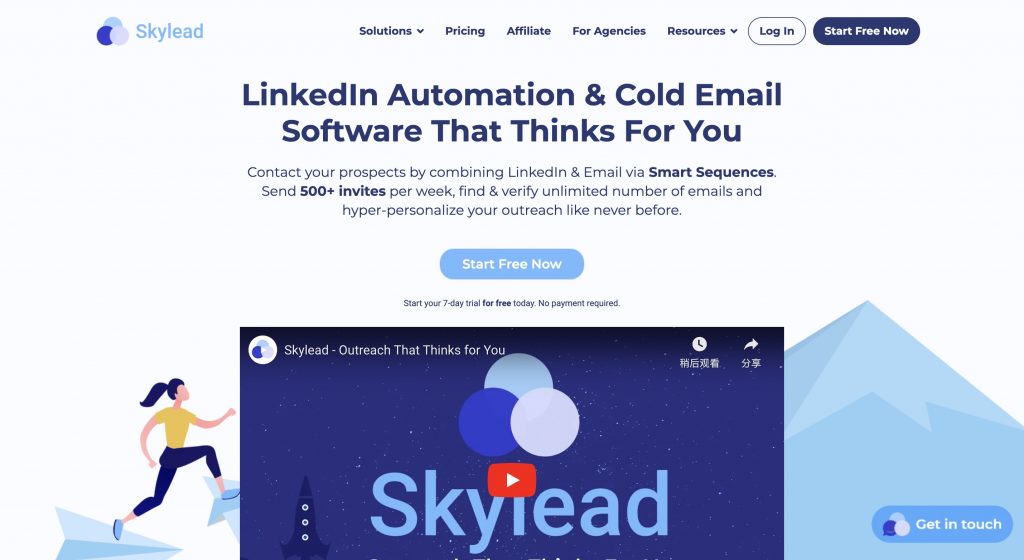 01 What is Skylead?
Skylead is an advanced cloud-based LinkedIn automation and cold email software, purpose-built to streamline outreach efforts and foster strong relationships with potential leads. This versatile tool caters to sales representatives, SDRs, recruiters, marketers, and other professionals seeking to optimize their outreach strategies. Skylead boasts an array of compelling features, including:
LinkedIn Automation: Skylead automates the process of searching for and connecting with leads on LinkedIn, while also enabling users to send personalized messages effortlessly.
Cold Email Automation: The platform facilitates automatic delivery of cold emails to leads, complete with tracking capabilities for email opens and clicks. Additionally, it offers the option to follow up with unresponsive leads.
Lead Intelligence: Skylead provides in-depth insights into leads, including their contact information, company details, and social media profiles.
Reporting and Analytics: Skylead delivers comprehensive reports on outreach campaigns, empowering users to monitor progress and identify effective strategies.
Skylead emerges as a robust tool with the potential to revolutionize outreach practices and yield impressive results. It proves especially valuable for businesses seeking to expand their sales pipeline and generate new leads.
Now, let's explore the key benefits of using Skylead:
Time Efficiency: Skylead's automation capabilities relieve users of mundane tasks, freeing up time to focus on other essential aspects of their work.
Enhanced Personalization: Skylead empowers users to craft personalized messages that resonate with recipients, significantly increasing the likelihood of engagement.
Expanded Outreach: By utilizing Skylead's functionalities, users can extend their reach and connect with a broader audience through targeted outreach campaigns.
Results Tracking: Skylead's detailed reports facilitate informed decision-making, providing valuable insights into the efficacy of outreach strategies.
For those seeking to automate LinkedIn and email outreach, Skylead stands as an excellent choice. It empowers users with its robust capabilities, enabling time-saving automation, precision, and wider outreach potential. Embrace Skylead and unlock the power to achieve efficient, accurate, and expansive outreach endeavors.
02 Skylead Reviews: Is it worth It?
Skylead, a widely recognized LinkedIn automation and cold email software, has garnered positive feedback from its user base. It stands as a potent tool, capable of automating outreach efforts and driving improved outcomes. However, it is vital to carefully assess your individual requirements before determining its suitability for your needs.
To aid in your decision-making process, let's explore some of the advantages and drawbacks of Skylead:
Advantages of Skylead
Ease of Use: Skylead boasts a user-friendly platform, making it accessible even for beginners.
Comprehensive Features: Skylead offers an extensive suite of features to streamline outreach, including LinkedIn automation, cold email automation, lead intelligence, and robust reporting and analytics capabilities.
Excellent Customer Support: Skylead is renowned for its responsive and efficient customer support, providing users with a satisfying experience.
Drawbacks of Skylead
Price Consideration: Skylead's pricing may be on the higher end, particularly for its higher-tier plans, warranting careful budget evaluation.
Limited Integrations: Compared to some competitors, Skylead may have fewer integrations with other platforms, potentially affecting workflow efficiency.
Spam Risk: Users should exercise caution in their outreach campaigns to avoid potential spam flags and maintain a positive reputation.
Is Skylead the Right Fit for You?
In summary, Skylead undoubtedly presents a robust solution for automating outreach efforts and enhancing results. However, it is crucial to assess your specific needs and budget constraints thoroughly before determining whether Skylead aligns with your objectives.
Remember, each user's experience may vary, so carefully consider your unique requirements and weigh the pros and cons accordingly. Skylead's capacity to streamline and optimize outreach endeavors can significantly benefit your strategies, but a prudent evaluation of its suitability for your circumstances is key.
03 Skylead Pricing: Is Skylead Free?
Certainly! Skylead offers a complimentary 14-day free trial, granting users full access to its array of features, which includes LinkedIn automation, cold email automation, lead intelligence, and detailed reporting and analytics.
Upon conclusion of the free trial period, users have the option to select from three pricing plans:
Starter Plan: $49/month

Ideal for small businesses or individuals embarking on their outreach journey.

Professional Plan: $99/month

Suited for businesses seeking additional features and integrations to optimize their outreach efforts.

Enterprise Plan: $199/month

Tailored to cater to the requirements of large businesses or those with substantial lead volume needs.
Moreover, subscribers can enjoy discounted rates when opting for an annual subscription. For your reference, here is a table highlighting the features included in each pricing plan:
| Plan | Features |
| --- | --- |
| Starter | LinkedIn automation, cold email automation, lead intelligence, reporting and analytics |
| Professional | All features of the Starter plan, plus unlimited connections, unlimited profile views, unlimited follow, unlimited messages, and unlimited active campaigns |
| Enterprise | All features of the Professional plan, plus priority support, custom branding, and white labeling |
If you find yourself uncertain about which plan best aligns with your needs, I recommend reaching out to Skylead's sales team for personalized assistance. Their expertise will aid you in selecting the most suitable plan to meet your unique requirements.
It is essential to note that to access the free trial, you will be required to provide your credit card information. Rest assured, Skylead will not charge you during the free trial period. However, if you opt not to continue after the trial concludes, make sure to cancel in a timely manner to avoid any charges.
For those unsure about Skylead's fit for their needs, I recommend taking advantage of the free trial. You have the flexibility to cancel at any time before the trial period ends, with no charges incurred. This empowers you to explore Skylead's capabilities risk-free and make an informed decision regarding its suitability for your outreach requirements.
04 Skylead Tutorial: How to Use Skylead for Lead Generation?
Sure, here is a step-by-step guide on how to effectively utilize Skylead for lead generation:
Create Your Skylead Account: Begin by visiting the Skylead website and clicking on the "Sign Up" button to create your Skylead account.
Choose Your Pricing Plan: Skylead offers three pricing plans: Starter, Professional, and Enterprise. Select the plan that aligns best with your specific needs.
Connect Your LinkedIn Account: Skylead requires access to your LinkedIn account to function properly. Connect your LinkedIn account by clicking on the "Connect LinkedIn" button.
Set Up a Lead Generation Campaign: A lead generation campaign comprises a series of tasks that Skylead will execute to generate leads for you. To set up a campaign, click on the "Create Campaign" button.
Define Your Target Audience: For Skylead to generate relevant leads, specify your target audience by providing criteria such as job title, company, location, and other relevant details.
Craft Your Outreach Message: Your outreach message serves as the first impression on your leads. Customize the message to effectively convey your message and objectives.
Initiate Your Campaign: Once you've established your lead generation campaign, launch it by clicking on the "Start Campaign" button.
Skylead will commence working on your campaign, searching for leads that match your criteria, sending your outreach messages, and tracking their responses. The Skylead dashboard will enable you to monitor the campaign's progress.
Here are some tips for optimizing your lead generation efforts with Skylead:
Clarify Your Goal: Clearly define your objectives for the lead generation campaign. Whether it's generating more sales leads or increasing website traffic, having a clear goal will enable you to tailor your campaign effectively.
Target Your Audience Precisely: The more specific you can be about your target audience, the more impactful your campaign will be. Consider factors such as job title, company size, location, and industry.
Create an Engaging Outreach Message: Your outreach message serves as the initial point of contact with leads. Ensure that it is clear, concise, and persuasive to make a positive impression.
Track and Analyze Results: It is essential to monitor the results of your campaign to gauge its effectiveness. Skylead provides comprehensive reports that reveal the number of leads generated, responses received, and conversions achieved.
05 Skylead Alternatives: Which is your Best LinkedIn Automation Tool?
LinkedIn Sales Navigator
LinkedIn Sales Navigator is a premium tool that provides a plethora of features to help you find and connect with potential leads on LinkedIn. With advanced search filters and lead recommendations, LinkedIn Sales Navigator enables you to target your ideal prospects and build a strong network of valuable contacts.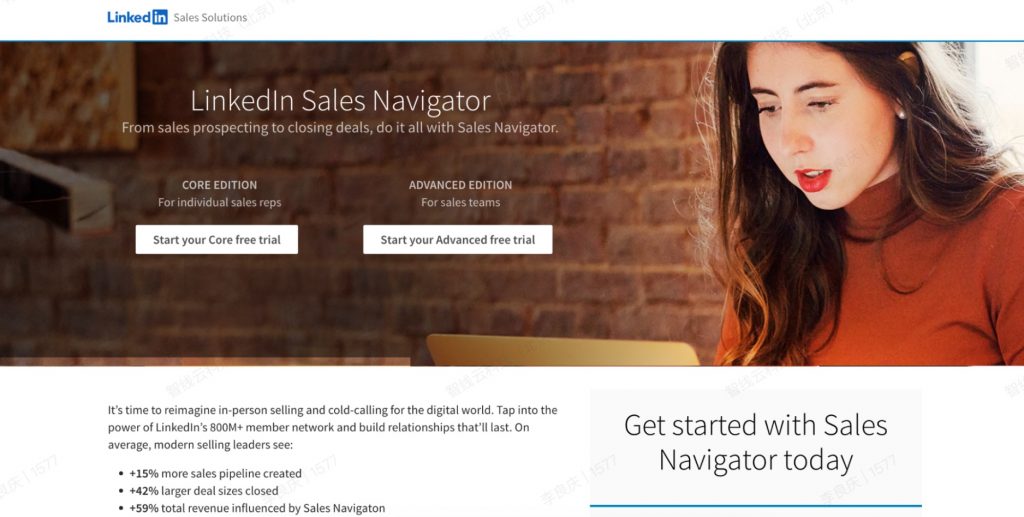 ProspectIn
ProspectIn is a comprehensive LinkedIn automation tool that is designed to streamline your lead generation efforts. It offers a wide range of features, including personalized messaging, email outreach, and social media automation. With ProspectIn, you can efficiently manage and engage with your LinkedIn connections to nurture meaningful relationships.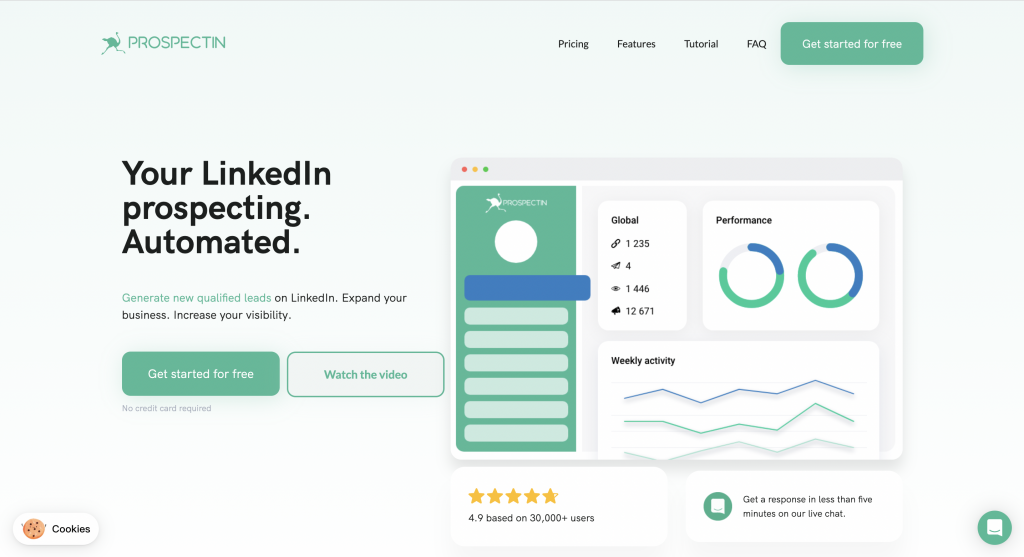 Octopus CRM
Octopus CRM is a powerful automation tool that simplifies your LinkedIn marketing activities. It allows you to automate personalized message campaigns, connection requests, and follow-ups, helping you maintain a consistent and effective outreach strategy on the platform.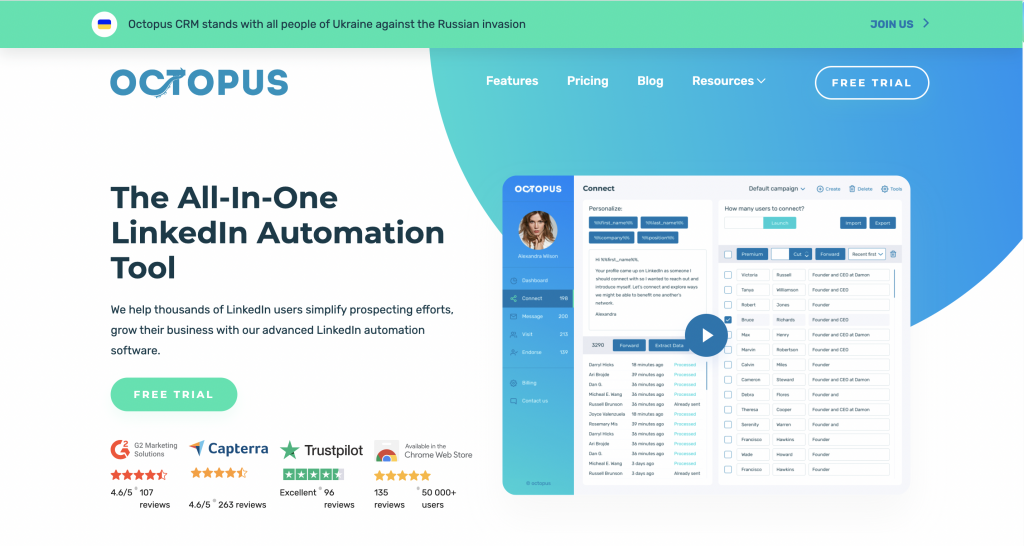 Dux-Soup
Dux-Soup is a versatile LinkedIn automation tool that enables you to automate various tasks, such as profile visits, connection requests, and messaging. It offers a seamless way to engage with your LinkedIn audience and expand your network effortlessly.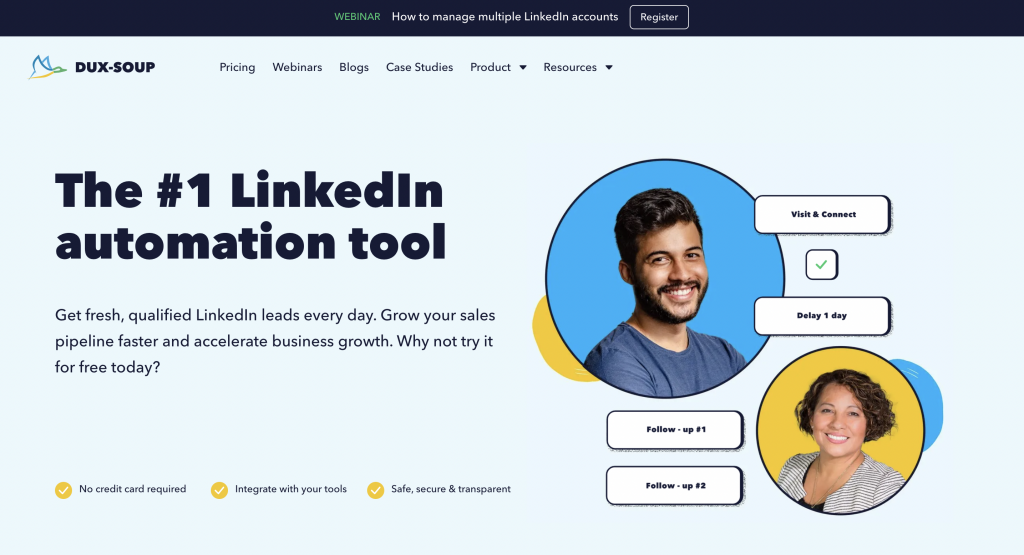 Expandi
Expandi is an innovative LinkedIn automation tool that offers automated personalized outreach campaigns, connection requests, and messaging. It helps you maximize your LinkedIn presence and engage with your target audience on a large scale, driving valuable connections and opportunities.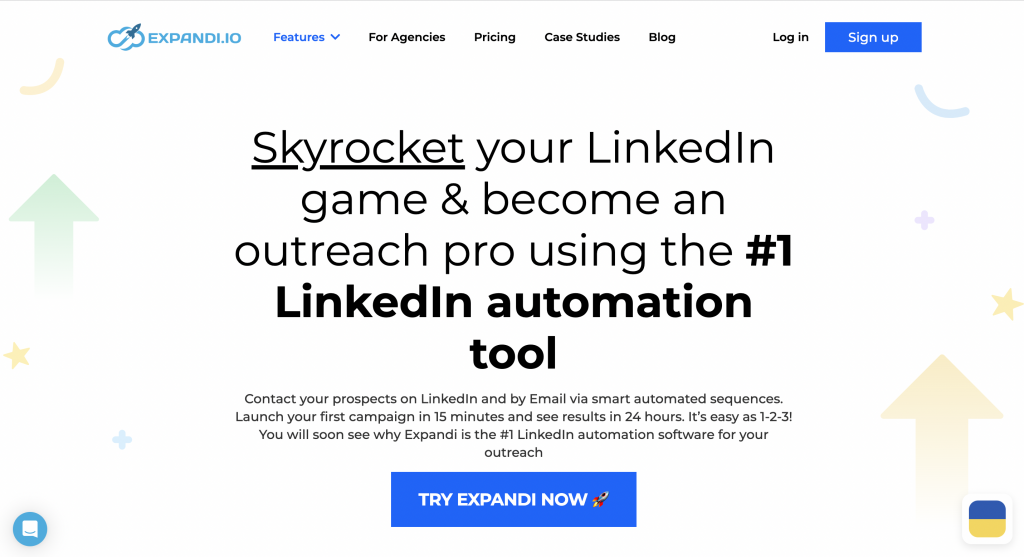 Waalaxy
Waalaxy is a feature-rich LinkedIn automation tool that simplifies your prospecting efforts. With automated personalized messaging, connection requests, and profile visits, Waalaxy helps you efficiently reach out to potential leads and build strong connections within your industry.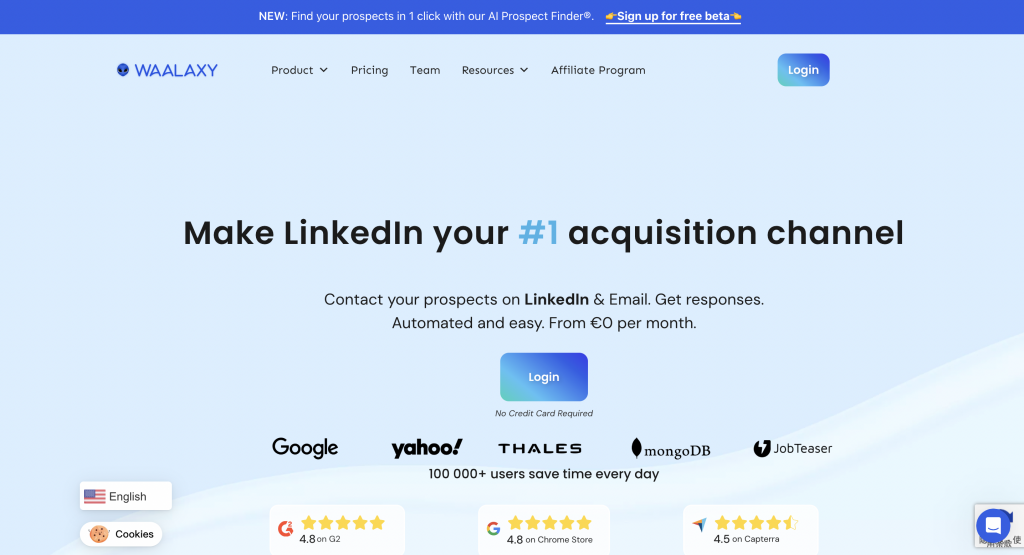 Dripify
Dripify is an innovative LinkedIn automation tool that focuses on nurturing relationships with your connections. With automated personalized messaging, connection requests, and follow-ups, Dripify helps you maintain a consistent and engaging presence on LinkedIn, building trust and rapport with your network.
Connect with your prospects on LinkedIn. Receive responses effortlessly through LinkedRadar🚀
Mimic Human Behaviour
Reduce account risk by mimicking human behavior. Including random delays between actions, and gradually increasing daily limits.
Smart Limits
Allowing our users to send up to 100 invites and 100 messages in one day.
Templates
LinkedIn's specialists meticulously craft high-conversion templates, designed to augment the efficacy of your automated LinkedIn messaging outreach.
Stable Country-based IP
LinkedRadar provides each user with a stable country-based IP so that the user's account is not under suspicion.
Boost your LinkedIn sales outreach by 10x!
The safest lead generation for LinkedIn
START FOR FREE