Why LinkedRadar is Becoming More Popular than GrowthLead?
As one of the most influential social tools of our time, there is no doubt that the impact it brings is huge for businesses and individuals in general, and for companies, LinkedIn is a platform that allows them to promote and publish information that will help them reach their most important customers. 51% of companies have already acquired B2C customers from LinkedIn, and 93% of B2B marketers consider LinkedIn to be the most effective website for developing customers.
Along with the huge business potential of LinkedIn, more and more companies and individuals are taking CRM management on LinkedIn seriously in order to improve overall efficiency and manage their customers in a logical and effective way.
What is LinkedRadar?
LinkedRadar is a LinkedIn Automation Tool that allows you to automate your LinkedIn mass messaging, LinkedIn CRM management, and much more. Not only does it provide you with rich and effective search results, but it also protects your account in every way. LinkedRadar is still in its MVP phase, but it is undeniably one of the best LinkedIn automation tools available.
LinkedRadar Features
When using LinkedRadar, you will be assigned a new stable country IP to mimic human behavior, everything in LinkedRadar is cloud-based and you do not need to turn on your computer, LinkedRadar can be done 24/7 in the cloud. It also allows users to send up to 100 invitations and 100 messages in a single day.
Not only that, but you can also set up Auto-warm up features of your pending invitations when you regret the messages you have sent. Finally, LinkedRadar has an automatic warm-up function to better imitate human behavior!
Pros and Cons of LinkedRadar
Personalized message editing
Supported in multiple-account
Free to use
Most safety LinkedIn CRM tool
LinkedRadar is the hottest LinkedIn CRM tool that allows you to customize your message content in addition to automated message extraction. But don't worry, if you're out of ideas for content, you can also use the higher converting templates created by LinkedRadar experts to increase the response rate of your content even faster!
In addition, in contrast to other CRM tools where you can only log in to one account at a time, LinkedRadar can support multiple accounts, so you can use it as many times as you like, whether as an individual or as a group.
The LinkedRadar tool is restricted in its use, everything will conform to LinkedIn's rules and run together with advanced algorithms, and we will also provide dedicated IPs to keep our ban rate close to 0%.
In addition to all the above advantages, A tool like this is free and users can use all the features of LinkedRadar without having to pay anything, would you believe it? I don't think there is any product that can do that yet!
Limited Functions
Takes a considerable amount of time to get used to the user interface of the software
As LinkedRadar is an MVP product, it doesn't have a full range of features, but the current features are quite complete compared to other LinkedIn CRM tools, and more features are expected to come online in the near future.
Secondly, regarding UI page interaction, some users have complained about the slow loading of information and the complexity of using the pages, but LinkedRadar has provided a solution to this situation, as well as a very comprehensive and detailed tutorial guide.
What is GrowthLead?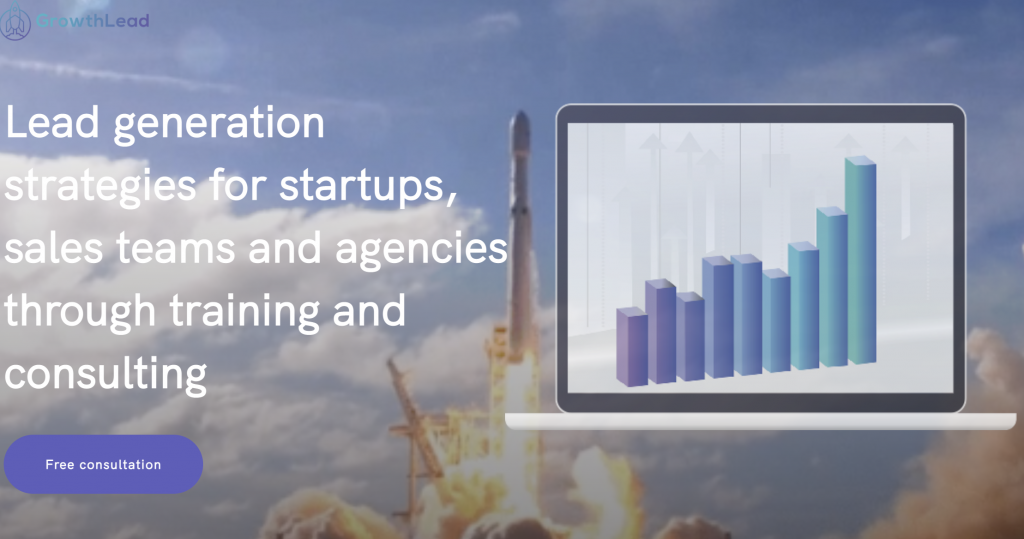 GrowthLead is also a LinkedIn automation tool that helps users quickly find leads on LinkedIn and send invitations, follow-up messages, and auto-respond to them.
GrowthLead Features
Growthlead automates the social automation process in 4 simple steps, linking to a LinkedIn account and searching for the desired customer profile, and subsequently sorting and tracking users. The overall process is very easy and quick.
Pros and Cons of GrowthLead
Very convenient to use
Fast track Follow-up messages
Automated cancelation request
GrowthLead has gained a number of users due to its ease of use, as it can be queried, sorted, sent and tracked in just 4 steps.
The ability to track follow-up information quickly is also a key feature of GrowthLead, and while many products have this feature, GrowthLead is able to respond more quickly than other tools.
Whenever you regret a message you have sent, you can quickly retract your message with the auto-cancel function to avoid unnecessary embarrassment.
Not 24/7 technical support
No 7 Days free trial version
No Integration with Email Finder
GrowthLead is unable to provide 24*7 support as many LinkedIn users are spread across the globe, with different time zones and regions, but there is a risk of losing some users at certain times due to 24*7 support. If you want to expand your user base, it is essential to have 24*7 support.
GrowthLead is expensive compared to other products, it charges $150/month and is undoubtedly expensive compared to other Linked CRM tools and LinkedRadar, and there is no 7-day free trial, so users can't get to know the tool by trying it unless they pay $150, which loses a lot of potential customers.
In contrast to LinkedRadar, GrowthLead does not have email finder integration and therefore cannot automatically find a user's email address.
| | | |
| --- | --- | --- |
| Features | LinkedRadar | GrowthLead |
| 24*7 Technical Support | Yes | No |
| Email Finder | yes | No |
| Automated cancelation request | Yes | Yes |
| Manual Import Data | Yes | Yes |
| Pricing | Free | $150/month |
Conclusion
It doesn't matter which LinkedIn automation tool you choose, the most important thing is that you choose the one that really works for you. If your need for Linkedin is only to connect users and not to manage the next step, then I recommend Growthlead. If you want richer content on LinkedIn, then I recommend using LinkedRadar.