How to use LinkedRadar – #1 LinkedIn automation extension
LinkedRadar extension is a safe and easy LinkedIn automation tool. It will help you to expand your network easily and save time. Now let me introduce how to use LinkedRadar step by step.

Step 2:Select a campaign type that you want to process:
"Leads Invitation Campaign" will help you send invitation to expand your network;.
"Follow Up Message Campaign" will help you send follow up message, and help you make a good deal.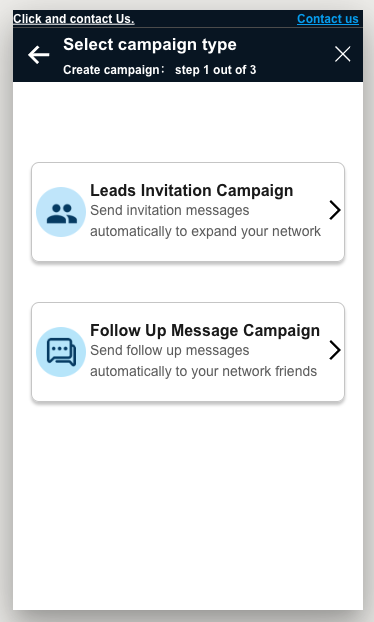 Step 3:Fill up the messages template, LinkedRadar will help you create the campaign automatically.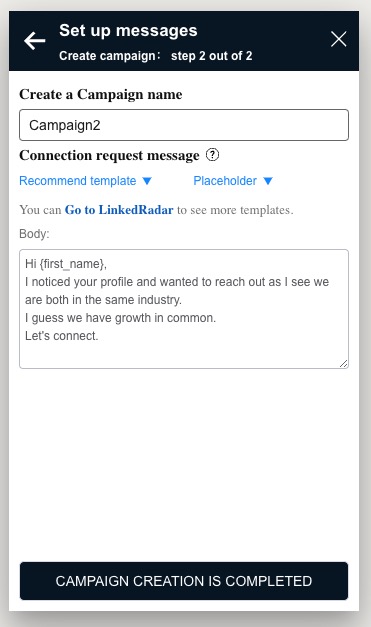 Step 4: Click the campaign in the list page, and open a campaign info.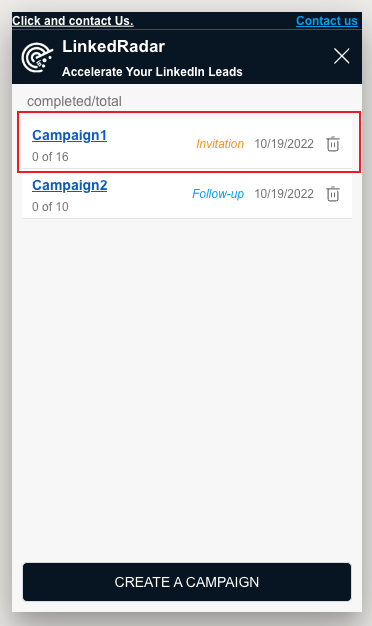 Step 5: In the campaign page, click "Start Sending" button, LinkedRadar will send requests by itself.