Saleshub.io VS LinkedRadar: Which is the Best LinkedIn Automation Tool?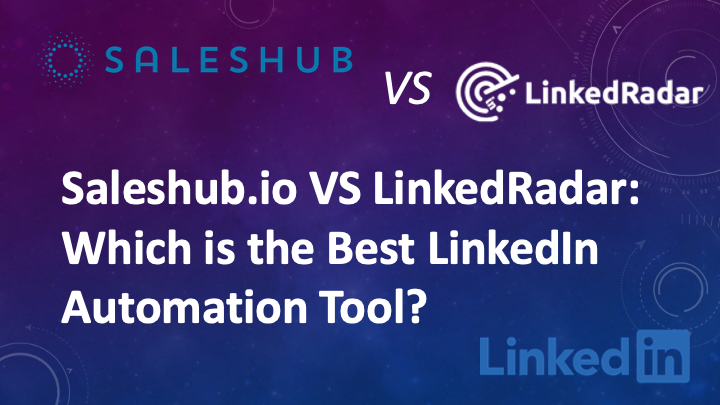 LinkedIn automation refers to using tools to automatically send out connection requests, follow-ups messages, and any other activity you would otherwise have to perform manually on the platform. This article will introduce two LinkedIn automation tools, Saleshub.ai and LinkedRadar, and compare the two in detail.
Saleshub.ai Overview: What is Saleshub.ai and how does it work?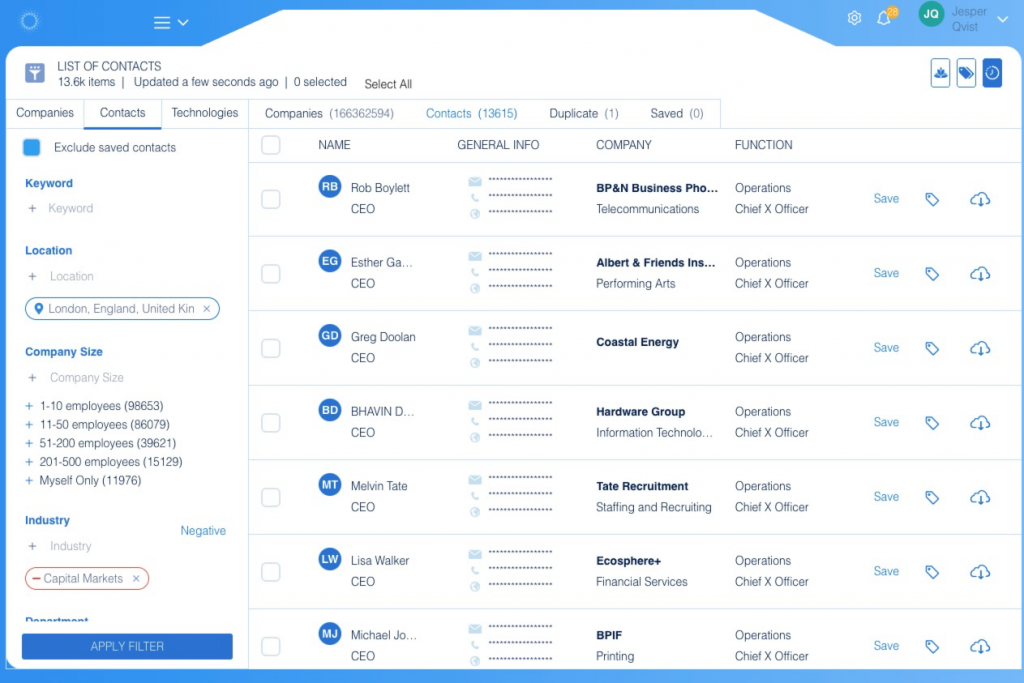 Saleshub.ai is a LinkedIn Automation Tool that can take care of your daily tasks with cost-efficiency. From sending emails to tracking your site's visitors, Saleshub.ai can make everything easy to do. The platform also provides a robust interface to design custom sales flows. You can create automated LinkedIn marketing programs and also send mass emails without investing your time.
Pros
Visitors tracking
Salesforce, Zoho, HubSpot, Insightly, Zapier Integrations
Import/Export contacts to any of the integrations as per user's choice.
Email verification of all contacts to avoid any bounces.
Paddle payment gateway integration
Emails automation.
Cons
Complicated operation process, unfriendly
Pricing can get complicated
It Pricing
The professional and most advanced premium version of this tool costs $99 per user per month. Apart from that a $49 pack and a custom pack is available for businesses. The custom-priced pack provides personalized features specifically required by the company or buyer. As you keep on adding advanced tools and features within the plan, the price increases.
Saleshub.ai has a free version that comes with some basic features. It is best for those who are starting with LinkedIn automation. Additionally, it also offers a free 7-day trial.
LinkedRadar Overview: What is LinkedRadar and how does it work?
LinkedRadar is a LinkedIn Automation Tool that allows you to automate your LinkedIn mass messaging, LinkedIn CRM management, and much more. Not only does it provide you with rich and effective search results, but it also protects your account in every way. LinkedRadar is still in its MVP phase, but it is undeniably one of the best LinkedIn automation tools available.
As it is still in the development stage, LinkedRadar officially welcomes feedback from users and will improve it according to the feedback. In addition, LinkedRadar will continue to introduce new features, hoping to help users to use a full-featured CRM tool on a free basis.
Features
01 - Mimic Human Behaviour
The key to LinkedIn automation tools is how to protect the security of your LinkedIn account. If your account triggers LinkedIn restrictions, all work results will be in vain. Therefore, the working principle of LinkedRadar is to mimic your operating behavior, not to find a way to break through LinkedIn's security checks.
02 - Automated LinkedIn Messaging
The core idea of ​​using LinkedIn for marketing is to obtain enough target users and use appropriate strategies to increase the conversion rate of leads. LinkedRadar can help you to achieve your LinkedIn lead generation in just three simple steps.
Find a large number of people who can establish connections
Set up a personalized template
Set up a secure sending mechanism
After completing these three-step settings, it can run automatically in the cloud, and the IP assigned to you is unique and stable.
03 - LinkedIn CRM Functions
The latest version of LinkedIn has fewer functions in customer relationship management, which brings a lot of difficulties to managing customers. LinkedRadar provides many CRM functions, such as connection classification, tagging, customer notes, information synchronization, etc.
Pros
Search people you can connect
Connect people in bulk
Send follow-up messages as planned
Support the management of connections
Automatic sending of messages between connections
Cons
Lack of automatic mail
No email tracking
It Pricing
| | | |
| --- | --- | --- |
| Features | LinkedRadar | Saleshub.ai |
| Cloud-based software | ✅ | ✅ |
| Use cookies | ✅ | ✅ |
| Search leads | ✅ | ✅ |
| Campaign dashboard | ✅ | ✅ |
| User guidance | ✅ | ❌ |
| Smart limits | ✅ | ❌ |
| Automation workflows | Follow-up messages based | Flow chart based |
| Pricing | Free | $49 per month, 7-day free trial |
Conclusion
LinkedRadar is a dedicated LinkedIn automation tool and LinkedIn CRM tool. It reduces your account risk by mimicking human behavior. Features include random delays between actions, and gradually increasing daily activity limits. In addition to LinkedIn automation tools, Saleshub.ai also does visitor tracking by email. The LinkedRadar team spends a lot of time researching the security of LinkedIn accounts, so you can use it with confidence in the restrictions provided.