LinkedRader vs. TexAu: Which One is the Best LinkedIn CRM Tool
What is LinkedIn?
Like Facebook, Twitter, or Instagram, LinkedIn is a social media platform, but it focuses on business and has a more professional user base compared to other social media platforms,
For individual users, LinkedIn is a place where they can create their own profile, including their educational background, work experience, and skills, find their potential clients, and suggest contacts to and from.
For companies, LinkedIn is a platform that allows them to advertise and post information that will help them reach their most important customers. 51% of companies have acquired B2C customers from LinkedIn.93% of B2B marketers consider LinkedIn to be the most effective site for developing customers.
Why choose LinkedIn?
LinkedIn brings more customers to B2B companies than social networking sites such as Facebook and Twitter. 50% of LinkedIn members are more likely to buy from a company they have previously approached on LinkedIn. 80% of LinkedIn members want to connect with companies to improve their decision-making. 64% of all traffic to a company's website from social media channels is generated by LinkedIn.
However, there is a common problem that many Link users faced, as it is very time-consuming and ineffective to find customers through Link, so many clients are using LinkedIn automation tools for customer outreach. The main reasons for this are the following:
1. It saves time and eliminates the need to manually contact each and every customer.
2. The ability to personalize the content for promotion, so that different messages can be sent to different customers depending on their needs.
3. More intuitive to see the response rate of the messages you send.
4. Quickly adjust the style of the content, when the response rate is low, you can adjust the content strategy as soon as possible to get a more efficient response.
What is LinedRadar?
LinkedRader is the ultimate growth automation tool that helps you connect with prospects, convert them into leads, and nurture them at scale. You can use it to quickly search and target your customer base, it can also suggest the right leads for you and help you find the people you are looking for quickly on LinkedIn. It also helps you to track leads instantly, engage and interact with potential customers and save the generated leads to your CRM with one click. It is a CRM tool that guides the way to develop marketing strategies by targeting customer segments and capturing activities.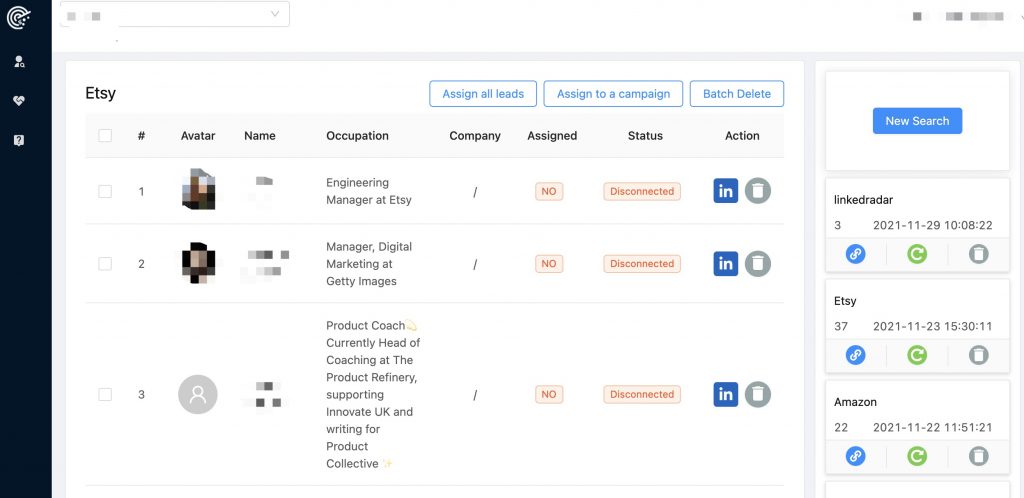 What is TexAu?
TexAu is also a LinkedIn automated customer finder, a combination of an app and a Google extension to help users search for customers. This tool is not only for LinkedIn content extraction but also for Facebook, Twitter, Instagram, Quora, and other platforms.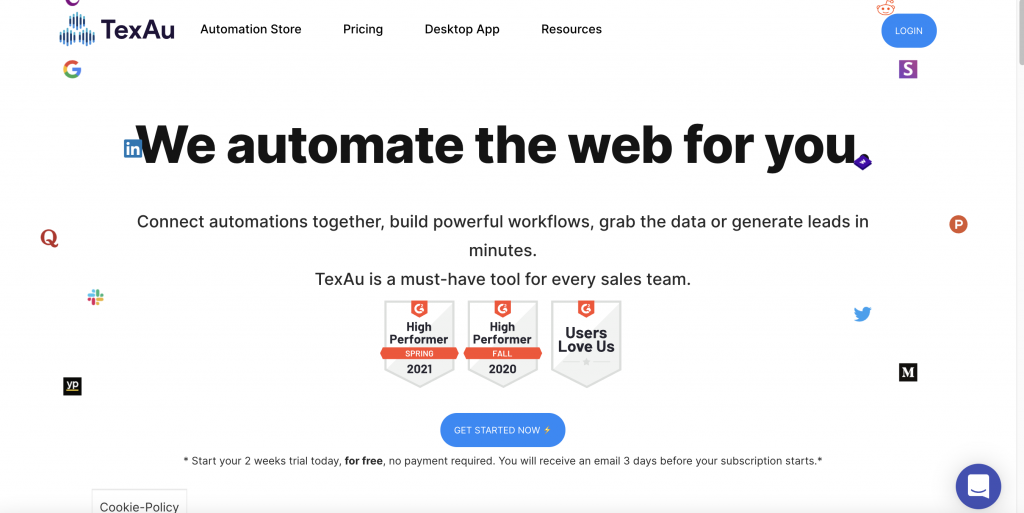 Comparison of Strengths: LinkedRader
Detailed tutorial service for new users-When you use the LinkedRadar CRM tool for the first time, the system will guide you through a very detailed tutorial, so you don't need to worry about any difficulties in using it, the system will help you to solve all your problems!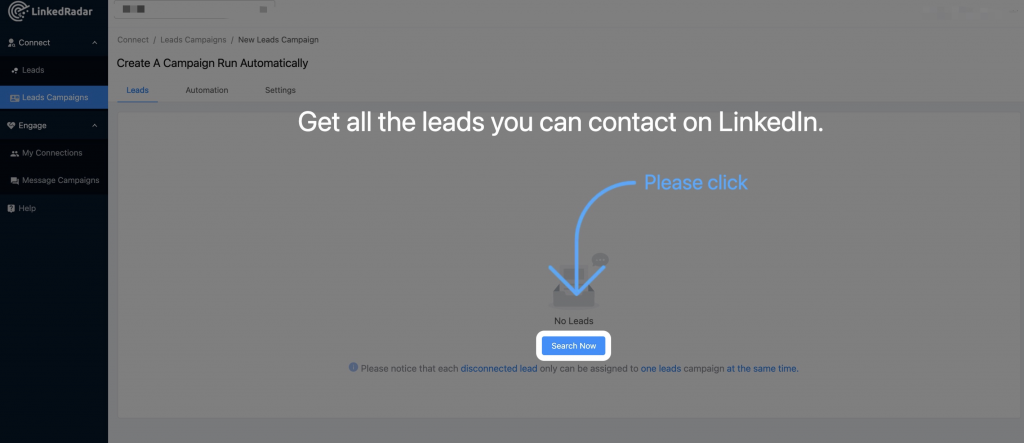 Personalised message editing-LinkedRadar allows you to set up any message you want to send, and achieve LinkedIn mass messaging, Once you have filtered and grouped your users, you can edit the message you want to send and then send it.
Multi-account support-LinkedRadar supports multiple accounts, so all you need to do is switch between accounts at the time of use and you can use it as many times as you like without having to worry about account restrictions.
Completely free to use - The surprise is that LinkedRadar is completely free. But it does everything that all paid software does. Moreover, LinkedRadar is in close contact with its users and is always optimized to meet their needs.
Extract Linkedin Clients Profiles - Use this automation CRM tool to extract chat URLs from the sales navigator account and use these URLs to extract all the messages.
Comparison of Strengths: TexAu
LinkedIn Profile Scraper- Use this automation to generate leads for your companies or business. You can scrape a LinkedIn profile of your target audience to do that.
Extract Sales Nav Chat Messages- Use this automation to extract messages from the sales navigator. You can have all the messages outside of the sales navigator.
Comparison of Drawbacks: TexAu
Complicate Recipe-Although TexAu has many users, there are many times when the recipe changes are a bit complicated, and as a new user it can sometimes be very confusing.
Lack of Tutorials-The fact is that CRM tools are not easy to use, so any CRM tool that comes with a tutorial will be very smooth to use. However, TexAu lacks tutorials, so many users find it very difficult to use it for the first time.
Comparison of Drawbacks: LinkedRadar
Limited functionality - As an MVP product, LinkedRadar is currently limited in its functionality, for example, it cannot extract the number of likes on LinkedIn posts to generate leads.
Slow loading data - A lot of feedback from users of LinkedRadar is that the pages load too slowly, so many users have quit due to page loading problems, but the slow loading problem is gradually being solved.
Comparison of Price: LinkedRadar vs.TexAu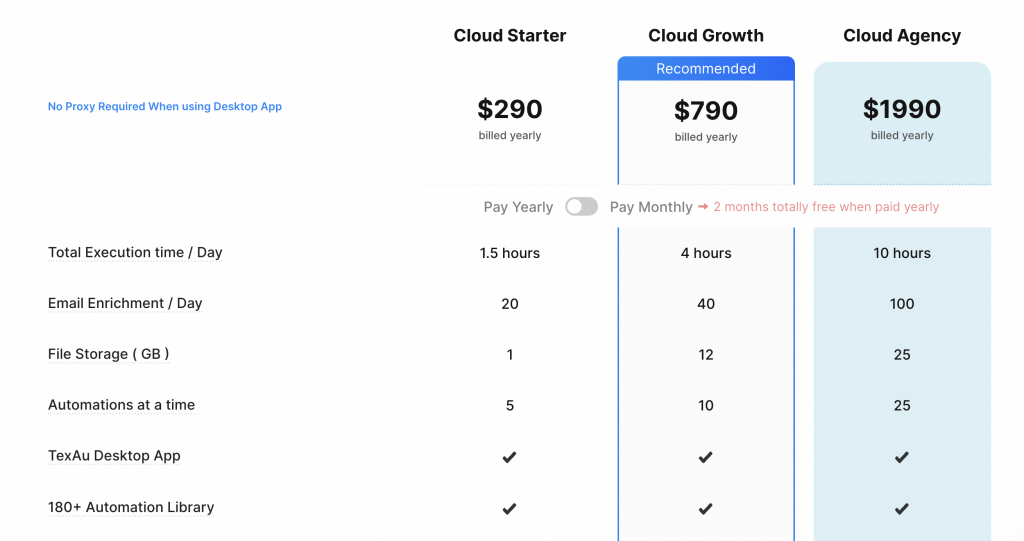 LinkedRadar: Totally Free!! You don't need to pay a penny.
Conclusion
TexAu and LinkedRadar are also Linkedin CRM tools, but the cost of the two is vastly different, with TexAu's high price tag also including multi-platform data analysis, while LinkedRadar is more focused on LinkedIn user analysis. The comparison between the two products depends more on which platform you focus on, and LinkedRadar does attract a large number of users among the many LinkedIn products, which is due to its efficient data analysis.